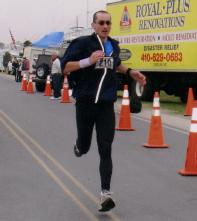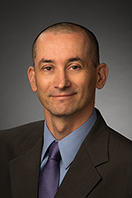 .
Personal Homepage Roeland van der Marel
(or alternatively, navigate to my Professional Homepage)


I was born in the Netherlands. My family roots can be traced back to its village of Wateringen some 500 years ago. For details, see the page (in Dutch, with Google translation into English available):


I acquired a love for science at an early age and turned my curiosity into the nature of the Universe into my profession. Please check out my Professional Homepage hosted at the Space Telescope Science Institute (STScI) in Baltimore, USA, to learn more about my research as an astronomer and my management contributions to NASA Space Astronomy missions. Or review my profiles on, e.g.,

My current and past hobbies and interests include the following:

I am an avid runner, and have, e.g., completed 11 marathons, 22 half-marathons, and a 30K race since 2005. See my race results on

I like playing rounds of golf, but will only record an occasional par. I sometimes cycle or hike on trails with my family. In my youth I actively played tennis and tabletennis.

I enjoy photography, recording the life, activities, and trips of my family. We like to do escape rooms as part of our adventures.

I collect stuff, such as coins, stamps, and smurf figurines.

Throughout my life I have been a big sports fan. I watch soccer, cycling, speed skating, golf, tennis, biathlon, and racing to name a few.

I have been a lifelong fan of progressive rock music, and have attended more than a hundred live concerts. If you are interested, try out one of these websites: progstreaming, progarchives, or Dutch Progressive Rock Pages.

I enjoy reading, although I don't find much time. My favorite author was the late Oliver Sacks. For nostalgia's sake, I also read comic books such as Suske & Wiske.

I like watching TV shows and movies across a wide range of genres.

I support the Breast Cancer Research Foundation, the Juvenile Diabetes Research Foundation (JDRF), and the Children with Diabetes organization. I encourage others to do the same.

While I was a student, I chaired the Leidsche Flesch student union in 1986.

I used to play chess in my youth. With the St. Adelbert high school team we captured the Dutch National Championship in 1983.

---
Last modified February 11, 2023.
Roeland van der Marel
---